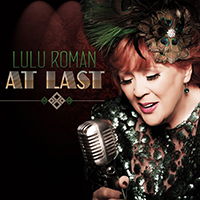 Lulu Roman is releasing a new studio album titled At Last that features many standards and classics with a number of guest appearances from other artists. Dolly duets with Lulu on her megahit "I Will Always Love You" that serves as the closing track on the album. Other guests on the album include Linda Davis, T. Graham Brown and Georgette Jones. The track listing is as follows:
1. At Last
2. Fever
3. You Are So Beautiful To Me (with T. Graham Brown)
4. Summertime
5. Killing Me Softly
6. Til I Can Make It On My Own (with Georgette Jones)
7. You Don't Know Me
8. In My Life
9. You Needed Me (with Linda Davis)
10. Get Here
11. Precious Lord, Take My Hand
12. I Will Always Love You (with Dolly Parton)
Lulu's new album At Last can be pre-ordered now from Ferguson Music.