Hey there! I'm new here, and I thought it was a good idea to introduce myself first.
I'm Louise, and I'm 19 years old. I live in The Netherlands, Europe. I can't think of anything else to say about myself, so I'll just start by telling you guys about the most important thing in my life, my horse, Mone. I bought her Oktober 2006, so she's been with me for over a year now. She's my own Blonde Dolly. Just take a look at the pictures, and you'll know why:
Having a nap together: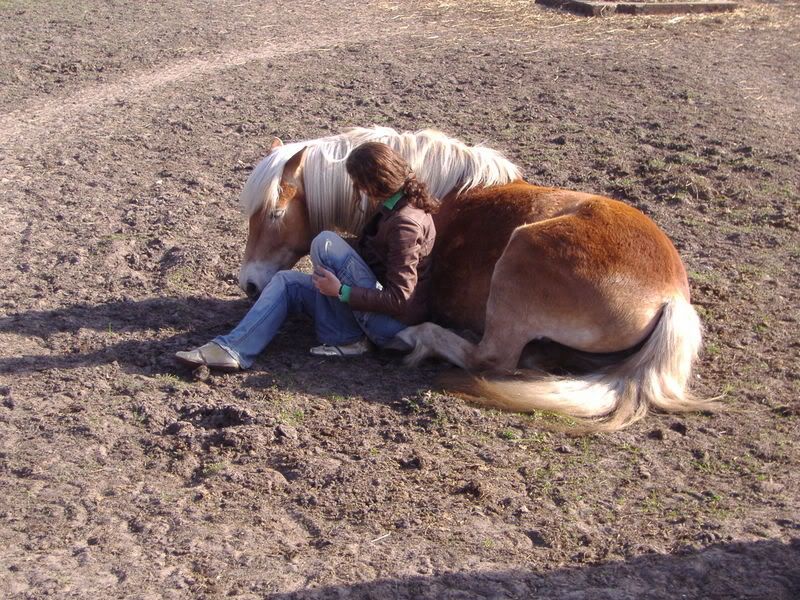 Let it snow, let it snow, let it snow: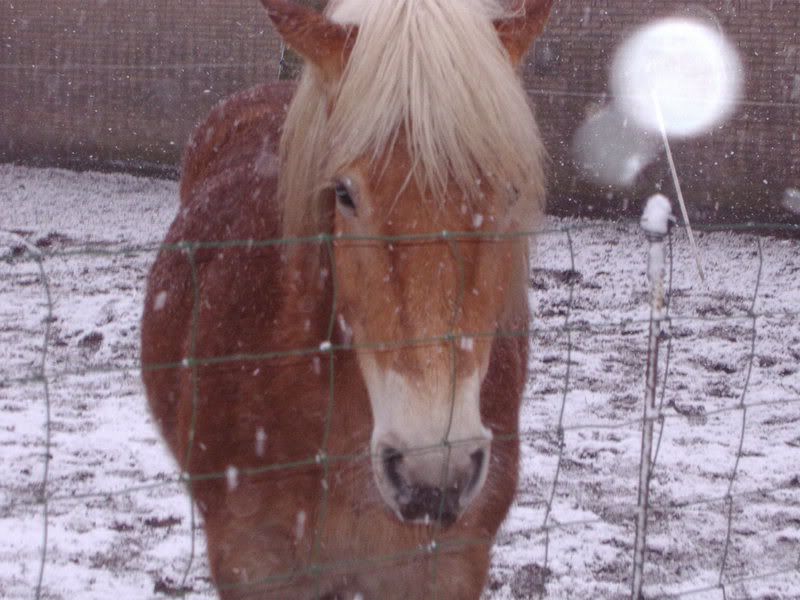 Video of my horse: (Mone is the one in the front)
http://nl.youtube.com/watch?v=Z1JnTaQ9B0Y
Ok, I'll also tell you guys how I got infected with the Dolly virus. She's not that famous here.Everybody knows her because of how she looks, but she's not famous for her music here. Not really...
I'm a huge Shania Twain fan, and I heard she was a Dolly fan. So I wanted to hear what kind of music Dolly made, and I totally loved it. I'm always looking out if I can find cd's of Dolly here, but there are only a few available in stores...
A year ago I heard Dolly was giving a concert in Holland. In my hometown! I really wanted to go, but I had just bought Mone, and I was flat broke. I couldn't afford the ticket.
On the day of the concert, March 18, 2007, I really wanted to go there, and I went looking for a ticket on the internet. I found one, and at 6 pm I bought the ticket. At 8 pm the concert started. It was one of the best days of my life. I really loved the show, and I was zo glad I dicided to buy the ticket.
Yesterday, a friend told me Dolly was coming to Holland again. On June 19, 2008. I didn't want to take any risk, and I bought two tickets for the show. I'm taking my mom there.
If there's anything else you'd like to know about me... Just ask
.